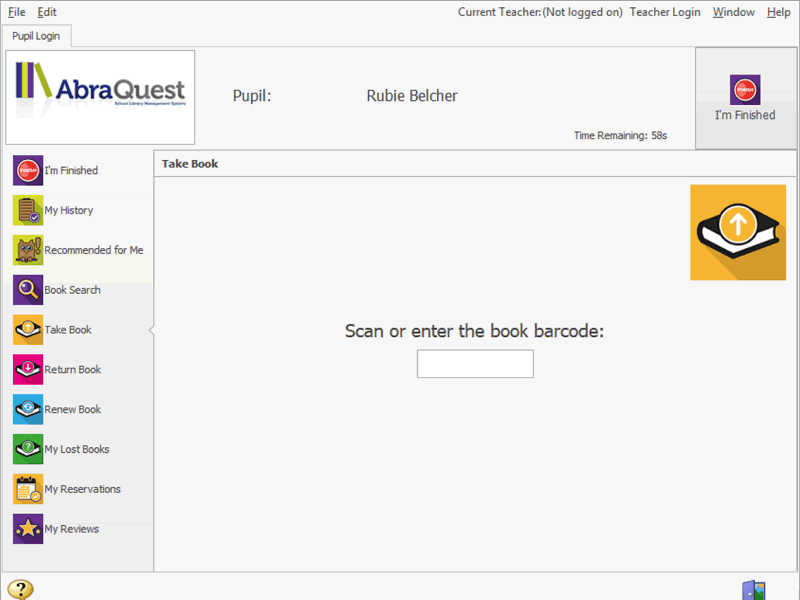 Unattended Issues/Returns
Abraquest can optionally be used to issue/return books without teacher being in the room although we usually recommend you have a box for returned books, rather than asking pupils to return books to the correct place on the shelves!
Issue/Return books when teacher is not in the room.
Other options configurable.
Currently pupil badges/id's supported.
We can amend to fit your exact needs.
Speak to an expert
Book a free demo
Book a free no obligation demo today! Our experienced consultant will answer all the questions you have and explain in clear english how Abraquest can help you.